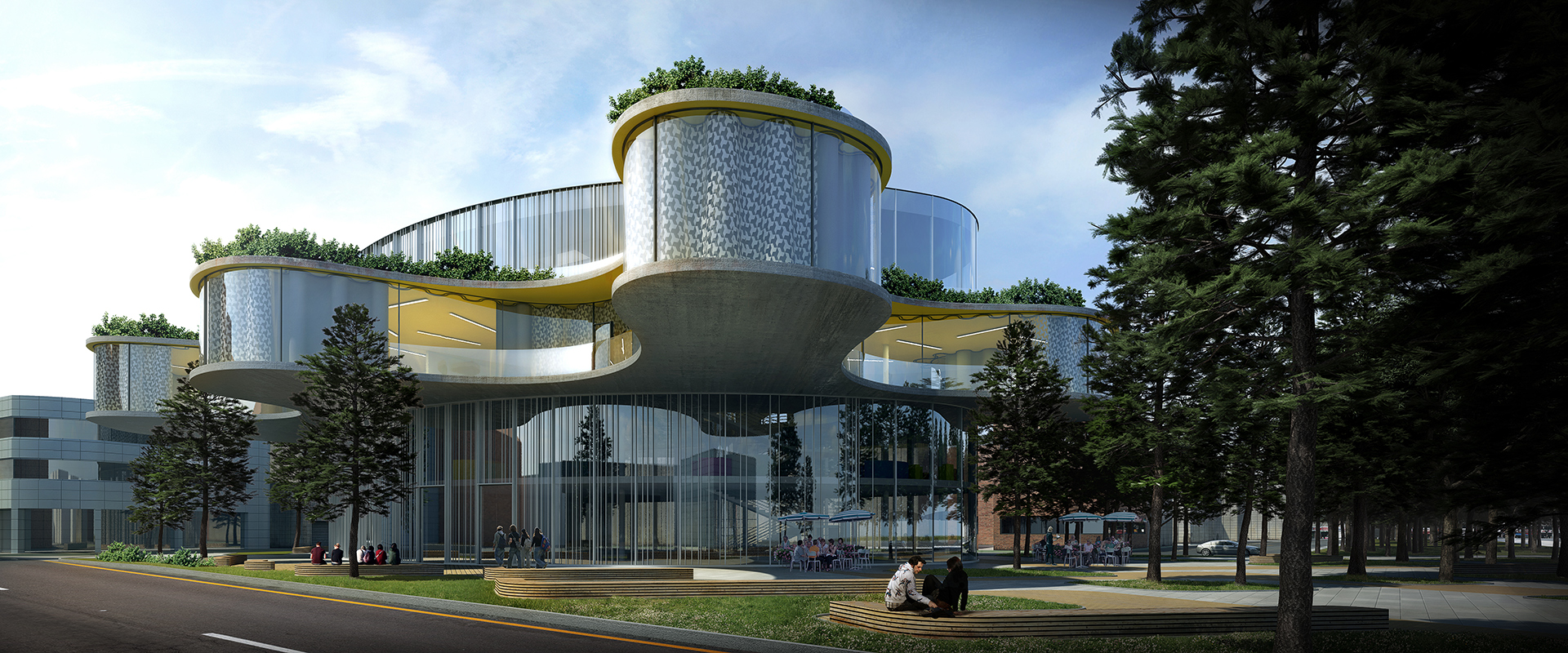 The new building of Daegu public library is conceived as a transparent sculptural object naturally blend with the existing landscape and create a new gathering center for residents of Suseong-gu district.
Form concept:
The building of the library consists of two volumes - elliptical and fluid. At ground level the elliptical shape of the building reduces the building area, creates a convenient pedestrian links and a large green recreational area. The third floor of the building "spreads out" skirting the trees and forming various shapes consoles up to 15 m. They create deep shadows and a favorable microclimate for the lower levels. On this floor we placed general collection room with a reading room. Due to a complex form the reading room is perceived as the alternation of interior and exterior spaces creating a comfortable environment for visitors. From the top of the building access to an open green roof terrace provides beautiful view towards the green area. The glass facade creates a strong connection between the exterior and the interior.
Landscape:
Idea allows preserving existing trees on the site forming a greenbelt around the building. This greenbelt will be the emotional background for the library and be changed with each season of the year.
Sustainability:
Energy - Photo voltaic cells are to be located on the roof and will supplement the buildings electricity requirements. A water recycling system will be utilized to collect and store rainfall from the roof. The rain water will be recycled for use in lavatories. The building shape is optimized to use natural daylight insight. The reading room has double-layered mechanical curtains allow regulating the penetration of solar heat and light. The optimized shape of the building and orientation provide effective environmental control: east, west and south facades are designed with special glass and shading.